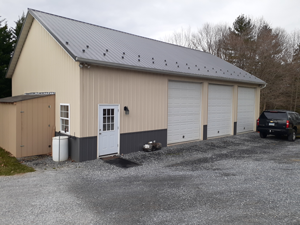 Lisbon Car Care is a full-service preventive maintenance and auto repair center that has been performing high quality, guaranteed automotive repairs in the Woodbine, Lisbon, Poplar Springs and Mt. Airy areas for over 25 years.

Since 1993, we service and repair all makes and models of domestic and import vehicles. We are your logical alternative to the dealership for all scheduled maintenance of your personal vehicle, or fleet car or truck. Bring in your foreign and domestic auto, SUV, or pickup today with complete confidence that your vehicle will be serviced correctly while maintaining your manufacturer's warranty.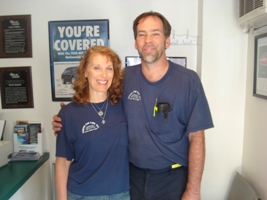 Lisbon Car Care is family owned and operated by Leroy and his wife Donna. We only use quality replacement parts. Leroy has over 36 years of experience working on foreign & domestic vehicles. Leroy is also an ASE Master Technician. We appreciate our veterans. We offer a military discount.We also offer a senior citizen discount.
Experience the advantages that our independently owned service center offers you.




Click on the coupons below to see our special offers!

Summer Checkup Special: $10 off
Checking belts, hoses, antifreeze temperature, tires, and brakes.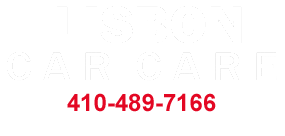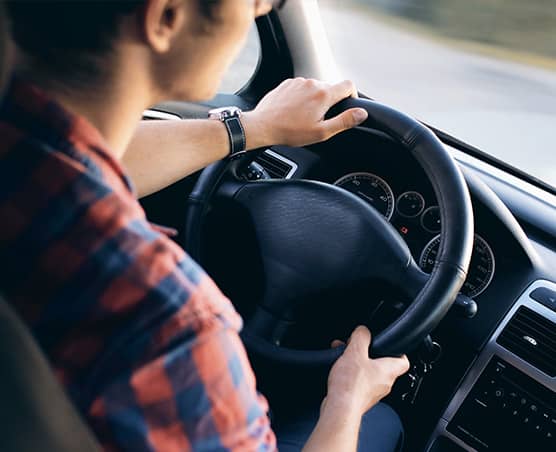 Vehicle Tips
According to recent studies, 5 percent of all motor vehicle fatalities are clearly caused by automobile maintenance neglect.
The cooling system should be completely flushed and refilled about every 24 months. The level, condition, and concentration of coolant should be checked. (A 50/50 mix of anti-freeze and water is usually recommended.)
Never remove the radiator cap until the engine has thoroughly cooled. The tightness and condition of drive belts, clamps and hoses should be checked by a pro.
Change your oil and oil filter as specified in your manual, or more often (every 3,000 miles) if you make frequent short jaunts, extended trips with lots of luggage or tow a trailer.
Replace other filters (air, fuel, PCV, etc.) as recommended, or more often in dusty conditions. Get engine drivability problems (hard stops, rough idling, stalling, diminished power, etc.) corrected at a good shop.
A dirty windshield causes eye fatigue and can pose a safety hazard. Replace worn blades and get plenty of windshield washer solvent.
Have your tires rotated about every 5,000 miles. Check tire pressures once a month; let the tires cool down first. Don't forget your spare and be sure your jack is in good condition.
Check your owner's manual to find out what fuel octane rating your car's engine needs then buy it.
Keep your tires inflated to the proper levels. Under-inflated tires make it harder for your car to move down the road, which means your engine uses more fuel to maintain speed.
Lighten the load. Heavier vehicles use more fuel, so clean out unnecessary weight in the passenger compartment or trunk before you hit the road.
Use the A/C sparingly. The air conditioner puts extra load on the engine forcing more fuel to be used.
Keep your windows closed. Wide-open windows, especially at highway speeds, increase aerodynamic drag and the result is up to a 10% decrease in fuel economy.
Avoid long idling. If you anticipate being stopped for more than one minute, shut off the car. Contrary to popular belief, restarting the car uses less fuel than letting it idle.
Stay within posted speed limits. The faster you drive, the more fuel you use. For example, driving at 65 miles per hour (mph) rather than 55 mph, increases fuel consumption by 20 percent.
Use cruise control. Using cruise control on highway trips can help you maintain a constant speed and, in most cases, reduce your fuel consumption.
Keep your engine tuned. A fouled spark plug or plugged/restricted fuel injector can reduce fuel efficiency as much as 30 percent.
Inspect the engine's belts regularly. Look for cracks or missing sections or segments. Worn belts will affect the engine performance.
Have the fuel filter changed every 10,000 miles to prevent rust, dirt and other impurities from entering the fuel system.
Change the transmission fluid and filter every 15,000 to 18,000 miles. This will protect the precision-crafted components of the transmission/transaxle.
Inspect the suspension system regularly. This will extend the life of the vehicle's tires.
Nov 16
2020
Nov 04
2020
Nov 02
2020
What Our Customers
Are Saying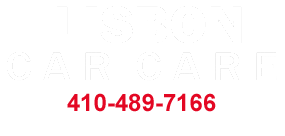 I wouldn't come back if you weren't the BEST!! YOU ARE! In any way you can look at your service, as well as your friendship!
Darrell Blizzard

, 09/28/2016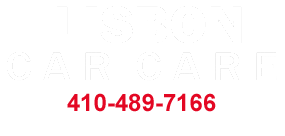 I take all of our cars to Donna and Leroy. Fair prices, no hidden costs, and great communication. I would give them six stars if I could!
Lori Titus

, 09/28/2016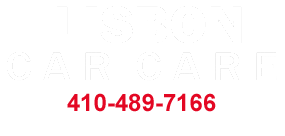 Professional service, friendly atmosphere.
Lee Hajek

, 09/30/2016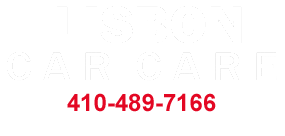 Great service, personal attention.
Lee Hajek

, 09/30/2016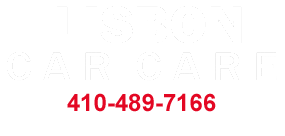 I have been going to Lisbon Car Care for at least 25 years. Leroy Fisher is one of the most honest and capable mechanics you could ask for. He has kept all of my vehicles tuned up and running for all those many years that I have lived in western Howard County. His prices are fair and his workmanship is excellent. On a personal level, Leroy is a great individual, and the kind of businessman you want to find, who stands 100% behind his work. I was a very lucky car owner to have found his shop those many years ago to deal with any automotive issues that I may have experienced. You will not regret going to Lisbon Car Care for any of your car maintenance or repair needs. P.S. and his wife, Donna, who works in the office, is a very lovely and friendly young lady.
Gene Rodgers

, 10/27/2016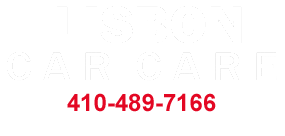 We take all of our cars to Leroy and Donna. They are awesome!
Lori Titus

, 12/07/2016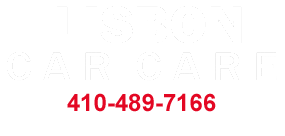 More like "family" than repair shop!!
Darrell Blizzard

, 12/14/2016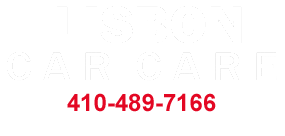 We've been using Lisbon Car Care for many years and have never been disappointed. I highly recommend them.
Linda Wheeler

, 01/11/2017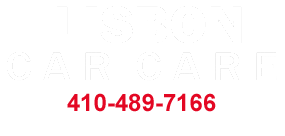 Lisbon Car Care and its owner, Leroy Fisher, along with his assistant Marcus, are an invaluable resource for those car owners in the Mount Airy, Woodbine, Poplar Springs or Lisbon area whose vehicles may be in need of quality workmanship at a reasonable price. We have used them for many years to keep our aging, and now newer, vehicles, running at their very best. They are reasonable in their estimates and timely in making their repairs. They stand 100% behind their work. We, and our cars, couldn?t keep going without their support.
Gene Rodgers

, 01/26/2017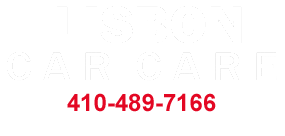 Been dealing with Leroy and Donna for several years and wouldn't go anywhere else for car service.
John Foertschbeck Jr

, 02/08/2017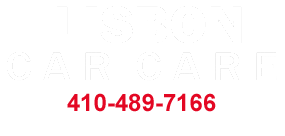 Lisbon Car Care of Mount Airy, Maryland goes out of their way to deal professionally and economically with any and all issues you may experience with your motor vehicles. Some garages seem to go out of their way to find issues with your car other than what you have brought your car initially in for in order to pad their bills. Lisbon Car Care does not operate that way, dealing only with the issues which caused the owner to bring the car in for servicing, and perhaps any critical safety issues that might be uncovered when addressing the primary issue the vehicle was brought in for. They recently went out of their way to contact the manufacturer of my vehicle to see if a problem my car was repeatedly experiencing was possibly related to a manufacturer silent recall, or if not [as was the case], what they recommended as a remedy to prevent a recurrence of my car?s problem. You really can totally rely on Lisbon Car Care to look out for you, and your car?s, best interests. We?re lucky to have them in the neighborhood.
Gene Rodgers

, 02/16/2017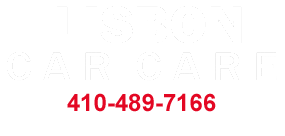 Where else could I go to find such excellent, customer-oriented service for my cars? I trust them completely to honestly and professionally maintain, diagnose and repair any problems that my vehicles may exhibit. We are very fortunate to have such a business, that - as another customer reflected - are really like a family that looks out for each other, and is there when you need them the most. Thanks Leroy and Donna for your years of service and dedication to your community?s automotive needs.
Gene Rodgers

, 03/02/2017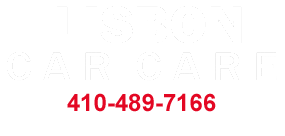 Lisbon Car Care is a small, unpretentious shop. However, they provide great value and honest expertise in fixing your car or light truck. They may not have a fancy building and lavish waiting area, but you can trust them to do the right by your vehicle. I've used their shop a number of times and they are friendly and trustworthy!
Steve Kawakami

, 03/20/2017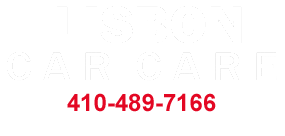 Excellent quality service every time. Thank you.
Justin Duvall

, 04/14/2017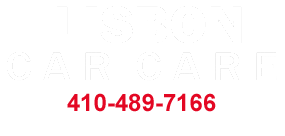 Did a 120,000-mile service and MD State Inspection on a used car. Thorough job and corrected several important issues. Quality job!
Steve Kawakami

, 05/04/2017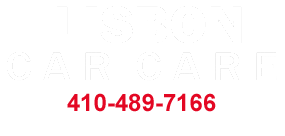 You already know that I think you are the best small business enterprise in the area!
Darrell Blizzard

, 07/05/2017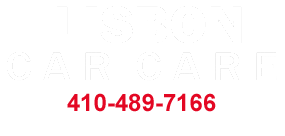 Your attention to details and analysis is appreciated. You have also taken care of my car in timely fashion. Thanks
Earl Crehan

, 09/07/2017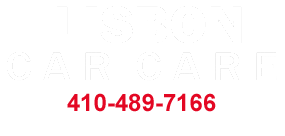 You just cannot beat the quality of service that you get at Lisbon Car Care. These folks [Leroy, Marcus and Donna] care for your car like they would their own vehicles. We have been going to have our cars serviced there for almost as many years as we have lived in Howard County. Reliable, dependable, and reasonably priced. You can?t go wrong bringing your vehicle here, for Lisbon Car Care?s safety first, tender loving care.
Gene Rodgers

, 10/05/2017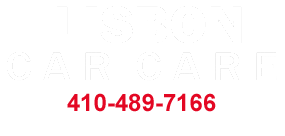 Why would I take my vehicles to any other garage when I have the very best car care shop in Mt Airy in Lisbon Car Care? They really are the best, as I can attest to, after having had Leroy Fisher service all my cars for close to over 25 years. You can always rely on them for routine maintenance and needed repairs at a reasonable price with their work guaranteed.
Gene Rodgers

, 02/05/2018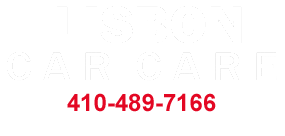 THE BEST AUTOMOTIVE SERVICE IN THE AREA!
Gene Rodgers

, 06/01/2018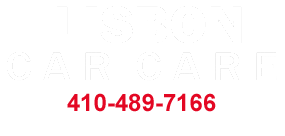 Trustworthy and great work. Definitely recommend.
Teresa Boswell

, 07/23/2018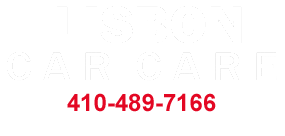 On time and professional.
Teresa Boswell

, 10/18/2018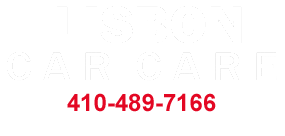 Fabulous and trusted people!
Tom Grimm

, 11/08/2018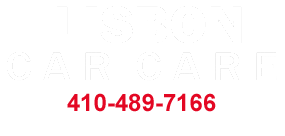 Excellent work, met my time crunch. I completely trust Lisbon Car Care's skill and integrity.
Fred Avolio

, 11/15/2018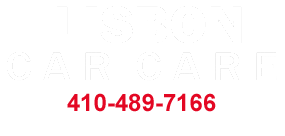 Why would I take my car anywhere else, when I can take it to the best mechanic in the area, Leroy Fisher, of Lisbon Car Care? Leroy has been taking care of my vehicles for 25 years, and has never disappointed on the quality, price and standing behind his work. Thanks to Leroy Fisher and his wife, Donna, who is the office manager, for ensuring that our vehicles are well maintained and kept running safely over the many years that we own them.
Gene Rodgers

, 01/27/2019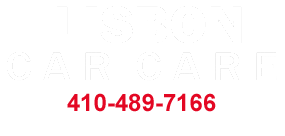 Lisbon Car Care of Mount Airy, Maryland goes out of their way to deal professionally and economically with any and all issues you may experience with your motor vehicles. They deal only with the issues which caused the owner to bring the car in for servicing, and perhaps any critical safety issues that might be uncovered when addressing the primary issue. You really can totally rely on Lisbon Car Care to look out for you and your car's best interests. We're very lucky to have them in the neighborhood.
Gene R.
Lisbon Car Care
7526 Woodbine Rd,
Woodbine, MD 21797